H2020 Strategy
H2020 Strategy
The principal objectives of the CIC bioGUNE Strategic Plan for Research and Innovation are a commitment to quality interdisciplinary research that reaches society, attracts talent and external funding and is internationally recognized.
We are fully committed to Excellence Science, Societal Challenges and Industrial leadership to fully unroll the potential of our research breakthrough for the wellbeing of society into the strategic plan for H2020.
The center if fully integrated into the strategic plan for Smart Specialization for Research and Innovation (RIS3) at National, Regional and Macro Area.
RIS3 for BioScience is a strategic bet for the Basque Region and builds on location, regional research and production strengths, that it will involve all of the key actors from business, research, government and other civil bodies, that building on research and production strengths is important and that clustering and entrepreneurship are both priorities as important objectives. CIC bioGUNE emphasize greater co-ordination between different societal stakeholders and rationalize resources and strategies between private and public actors of different governance levels.
RIS3 Euskadi
CIC bioGUNE is fully integrated into the RIS3 programme, leading the working group in Rare Diseases, and also actively participating in all priority areas of the region into the H2020 framework.
For more information follow this link
Horizon H2020
Excellent Science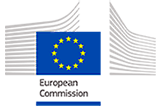 European Research Council (ERC) Funded Projects
Targeting the adaptive capacity of prostate cancer through the manipulation of transcriptional and metabolic traits (CancerADAPT)
Arkaitz Carracedo: Consolidator Grant
Exploiting the hypoxia response in T cells for Next Generation Immuno-Oncology (NextGen IO)
Asís Palazón: Starting Grant
Breaking the limits in glycan recognition by NMR (RECGLYCANMR)
Jesús Jiménez Barbero: Advanced Grant
Elucidating the Molecular Mechanisms of Synthetic Saponin Adjuvants and Development of Novel Self-Adjuvanting Vaccines (Adjuv-ant Vaccines)
Alberto Fernández Tejada: Starting Grant
Metabolic Requirements for prostate cancer cell fitness (Cancermetab)
Arkaitz Carracedo: Starting Grant
A metabolism bases prognostic biomarker for prostate cancer (MetaboMARKER)
Arkaitz Carracedo: Proof of Concept (Finished)
First Chemoselective Synthesis and Structural Studies of Lasso Peptides (FCSSSLP)
Javier López Ogalla (Global Fellowship)
Novel vaccine and diagnostic strategies against Schmallenberg virus (SchmaVirusVacDiag)
Hani Yousef (European Standard Fellowship, Finished)
Unreavellin the Nascent Code: Signals sensed and transmitted by the nascent chain to acquire its functional state or reprogram gene expression (NascentCode)
Paola Fucini (Career Integration Grants 7th Framework Program, Finished)
Innovative Training Networks (TN)
Societal Challenges
Health, demografic change and wellbeing
Innovative Medicine Initiative (IMI)
Liver Investigation: Testing Marker Utility in Steatohepatitis (LITMUS)
José María Mato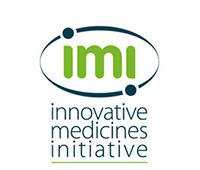 European Cooperation
European Cooperation in Science and Technology (COST)
European network to integrate research on intracellular proteolysis pathways in health and disease (Proteostasis)
Rosa Barrio (Coordinator) (Finished)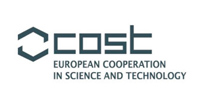 To take part in our collaborative efforts towards H2020 strategy, please contact directly our research staff or R&D Management Office: