H2020 Strategy
H2020 Strategy
CIC bioGUNE Strategic Plan for Research and Innovation is designed to provide the framework that allows CIC bioGUNE scientists to perform high-quality interdisciplinary scientific research that reaches society, attracts talent and external funding, and permits the center to be internationally recognized.
Therefore, with our Strategic Plan for H2020, we are committed to Excellence Science, Societal Challenges, and Industrial leadership. We fully unroll the potential of our research breakthroughs for the wellbeing of Society.
CIC bioGUNE is also integrated into the Strategic Plan for Smart Specialization for Research and Innovation (RIS3) at the Regional, National, and Marco Areas.
In particular, RIS3 for BioScience is a strategic bet for the Basque Region and builds on location, regional research and production strengths, involving all of the key actors in our Society, including business, research, government and other civil bodies. Since building on research and production strengths is important, clustering and entrepreneurship are both key priorities as objectives. CIC bioGUNE emphasizes the effective co-ordination between the different societal stakeholders and rationalizes the available resources providing defined strategies to foster initiatives between private and public actors of different governance levels.
RIS3 Euskadi
CIC bioGUNE is fully integrated into the RIS3 programme, leading the working group in Rare Diseases, and also actively participating in all priority areas of the region into the H2020 framework.
For more information follow this link
Horizon H2020
Excellent Science

PREVIOUS
A metabolism bases prognostic biomarker for prostate cancer - MetaboMARKER
Arkaitz Carracedo: Proof of Concept
Metabolic Requirements for prostate cancer cell fitness - Cancermetab
Arkaitz Carracedo: Starting Grant
Marie Skłodowska-Curie actions
Individual Fellowship
Target identification and elucidation of the molecular mechanism of action of saponin vaccine adjuvants QS-21 - QS21Mech
Abhijit Saha (Standard European Fellowship)
Chemoenzymatic glyco-engineering of therapeutic monoclonal antibodies (GlycoMabs)
Beatriz Trastoy (European Reintegration Fellowship)
PREVIOUS
Innovative Training Networks (TN)
Anti-Bacterial Innovative Vaccine Training Network - BactiVax
Jesús Jiménez Barbero & Juan Anguita
The life cycle of extracellular vesicles in prostate cancer: from biogenesis and homing, to functional relevance - proEVLifeCycle
Juan Manuel Falcón Pérez
European Research Training to Decipher the Ub Code: identification of potencial biomarkers nad drug targets - UbiCODE
Rosa Barrio
PREVIOUS
Societal Challenges
Health, demografic change and wellbeing
Innovative Medicine Initiative (IMI)
Liver Investigation: Testing Marker Utility in Steatohepatitis - LITMUS
José María Mato
PREVIOUS
Anti-tick Vaccines to Prevent Tick-borne Diseases in Europe - Antidote
Juan Anguita (Health Innovation 7th Framework Programme)
Hepatic and adipose tissue and functions in the metabolic syndrome - Hepadip
José María Mato (Life Science Health 6th Framework Programme)
7th Framework Programme – COOPERATION
Integration of novel NANOparticle based technology for THERapeutics and diagnosis of different types of cancer - Nanother
Edurne Berra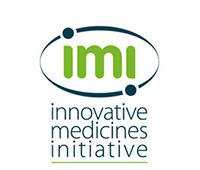 European Partnerships
Joint Transnational Call - ERA PerMed
Plasma extracellular vesicles (EVs): the key for precision medicine in Glioblastoma – EV-glio
Juan Manuel Falcón
European Joint Programme on Rare Disease (EJP RD)
For Improving diagnostics and the disease mechanisms of rare Hypomagnesemia in paTients with CNNM2 mutations - FIGHT-CNNM2
Alfonso Martínez
Interreg EUROPE
Red cooperativa franco-española para el análisis de proteinopatías y el desarrollo de terapias individualizadas en cánceres hematológicos - PROTEOblood
Rosa Barrio
Red de investigación transfronteriza en enfermedades priónicas humanas y animales – REDPRION
Joaquín Castilla
European Cooperation
European Cooperation in Science and Technology (COST)
European network to integrate research on intracellular proteolysis pathways in health and disease - Proteostasis
Rosa Barrio (Chair)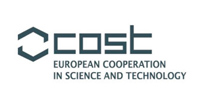 To take part in our collaborative efforts towards H2020 strategy, please contact directly our research staff or R&D Management Office: