Macromolecular Crystallography
Macromolecular Crystallography Platform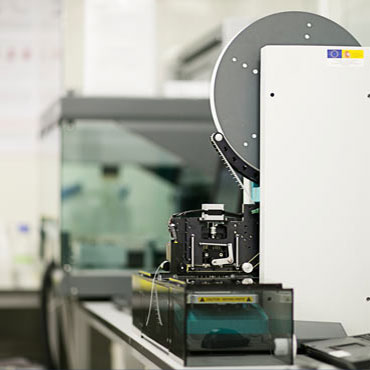 Welcome
High effort has been invested in the development of protocols for automatization of all steps during protein structure determination process (cloning, expression, crystallization, data collection, processing and phasing).
CIC bioGUNE enjoys state-of-the-art X-ray crystallography facilities that today can support high-throughput crystallization experiments and conventional in-house data collection.
Our aim is to promote the use of the crystallization facility as high-throughput service, offering most of the commercial crystallization solutions and customized conditions for the specific user's requirements.
The imagine analysis platform allows users to check their crystallization experiments on-line. This feature may be appealing for external users since they would be able to track their own experiments remotely.
There are many scientists that may be interested in incorporate crystallographic studies within their projects but lack the infrastructure or the expertise to do it. The macromolecular crystallography platform at CIC bioGUNE can offer advice in sample preparation, training in crystallization and use of the equipment within the platform. In addition, the platform can offer, data collection, data processing, structure determination, validation and coordinates deposition in the PDB data bank under collaborative agreement.
Instrumentation
The platform is equipped with liquid handling (Tecan) and crystallization (Mosquito) robots for high-throughput screening in combination with an image analysis platform (Crystal farm), to evaluate the performance of the screenings.
In addition, the platform holds a X-ray Generator (X8-Proteum) with two detectors, a CCD and Mar345 image plate for in house testing and data collection.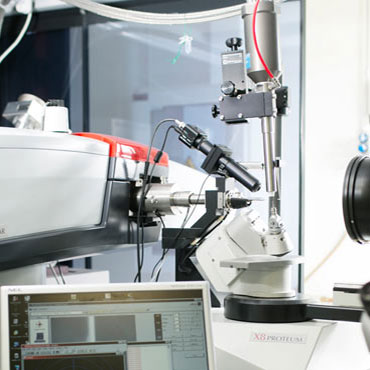 Service catalogue
Currently the macromolecular crystallography platform offers:
Advice in crystallization procedures and quality sample preparation.
High-throughput screening with more than 1800 commercial conditions or customized crystallization solutions for specific user requirements.
Crystallization plates stored and imaged at 21ºC in a Crystal farm.
Crystallization plates stored at 4ºC, 18ºC, 25ºC.
Personal training for data collection using the X-Ray home system.
Support and training in quick cryosoaking technique for in-house derivatization.
Individual and group training from data collection to structure determination.