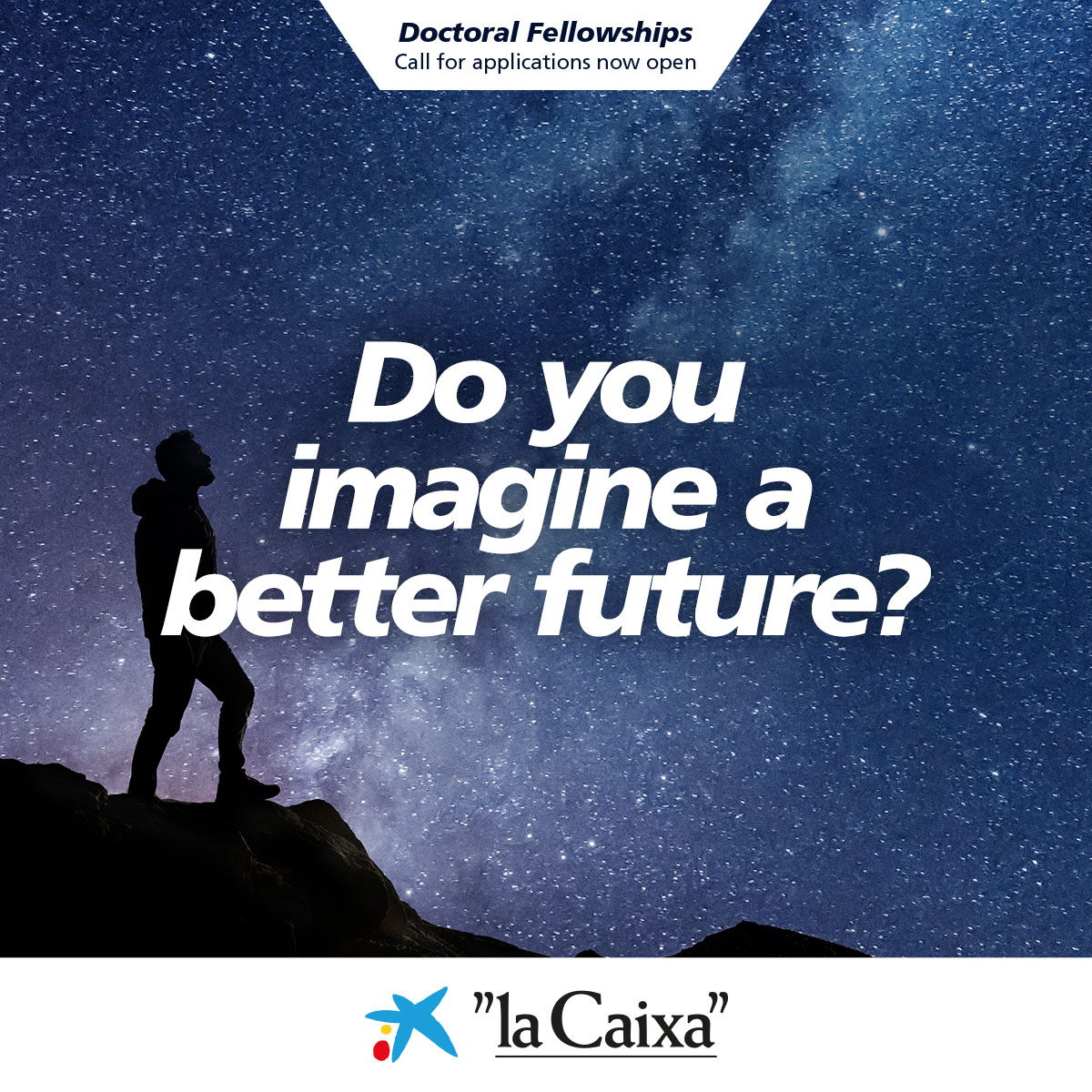 2019/11/15
9 PhD Open Positions "la Caixa" Doctoral INPhINIT Incoming Fellowship Programme 2020
The doctoral fellowship programme INPhINIT "la Caixa" 2020 is devoted to attracting talented Early-Stage Researchers—of any nationality—who wish to pursue doctoral studies in research centres accredited with the Spanish Seal of Excellence. It is aimed at supporting the best scientific talent and fostering innovative and high-quality research in Spain by recruiting outstanding international students and offering them an attractive and competitive environment for conducting research of excellence.
PhD open positions offered at CIC bioGUNE:
Bio-drilling phage-derived nanotubes against bacteria (Nicola GA Abrescia´s Lab)
Chemoenzymatic glycoengineering of therapeutic monoclonal antibodies (Marcelo Guerin´s Lab)
Deciphering Chemical and Biological Complexity Through Computer Modeling (Gonzalo Jiménez-Osés´s Lab)
Pan-disease development of risk scores for longitudinal profiling of health status (Urko M Marigorta´s Lab)
REWARDING: Articulating REverse WArburg vs Warburg and ROS proDuctIon In CaNcer; Role of DNAJC15 (Malu Martínez-Chantar´s Lab)
Role of retrotransposition in Schwann cell development and pathology (Ashwin Woodhoo´s Lab)
Study of the molecular mechanisms involved in the spontaneous misfolding of prion protein / Predoctoral position at Prion biology laboratory at CIC bioGUNE (Joaquín Castilla´s Lab)
The impact of obesity on the development of resistance to therapy in breast cancer (María dM Vivanco´s Lab)
Understanding the mode of action of ribosome targeting antibiotics using cutting-edge cryo- EM methodologies: A path to discovering new clinically relevant antibiotics (Sean Connell and Paola Fucini´s Lab)
Download the description of the projects here.
For more information and application procedure about Doctoral INPhINIT INCOMING Fellowship Programme follow this link.
If you are interested in applying for it or need further information, please contact the principal investigator or ipisa@cicbiogune.es (Itziar Gil de la Pisa - Project Manager).
See a large version of the first picture