Nicola G A Abrescia
PRINCIPAL INVESTIGATOR

Ikerbasque Research Professor
Structure and Cell Biology of Viruses Lab
Orcid: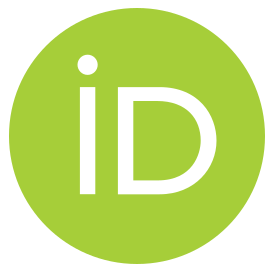 0000-0001-5559-1918
Address: Bizkaia Science and Technology Park, building 800, Derio (Bizkaia)
Dr. Abrescia received his undergraduate degree from the Università degli Studi di Milano (Milan, Italy) in Physics after defending his Minor Thesis in 1996 on crystallogenesis and X-ray crystallography of DNA fragments. Following his graduation he joined the Subirana lab at the Universitat Politecnica de Catalunya (Barcelona-Spain). He completed his graduate studies at the beginning of 2001; the work was supported by a pre-doctoral Training Mobility Research Marie Curie fellowship. During his graduate studies he also worked as a visiting student, at the Institute of Cancer Research-UK, at Yale and Harvard (USA). In spring 2001 he began his appointment as a postdoctoral research scientist at the Division of Structural Biology at The Wellcome Trust Centre for Human Genetics at University of Oxford with MRC Prof. DI Stuart.
Since October 2008 he has held a tenured Ikerbasque Research Professorship from the Basque Foundation for Science and he is Group Leader at the Structural Biology Unit at the CIC bioGUNE. Major contributions during his academic training, among others, have been a PNAS article in 2002, two Nature articles in 2004, a NSMB and Mol Cell in 2008.
Since becoming Group Leader, Dr. Abrescia authored several articles, mainly as corresponding author, in relevant journals such as PLoS Biolog, Nuclic Acids Research, Ann. Rev. Biochem., Nature Methods. He has presented his scientific activities in more than 40 congresses, 14 of which as an invited speaker.
Latest Publications
2019
2018
2017
2016
2015
2014
2013
2012
2011
2009
The Abrescia Lab's field of expertise is in Structural Biology and Virology. The research group is focused on the understanding of viral pathogenesis, the virus-cell recognition mechanisms and the assembly principles of viruses.
Major targets of the investigation are viruses with an internal membrane and biomedical relevant human and animal enveloped viruses (members of the Flaviviridae and Bunyaviridae families).
The Abrescia Lab integrates state-of-the-art X-ray crystallography, electron microscopy, electron tomography structural techniques and biophysical methods such as Circular Dichroism and Multi-laser light scattering (MALLS) with expertise in recombinant protein production in bacterial and mammalian cell systems.
Specifically, access to high-end crystallographic and electron microscopy infrastructure is routinely available which allows the group to resolve the viral structures to atomic detail. New lines of research directed to the development of DNA vaccines and to the study of the mechanical properties of viruses are been established with success.
Finally, the group combines the generated structural knowledge with functional studies thanks to a network of worldwide recognized collaborators in the academic and private sectors.
Latest Publications
A novel Schmallenberg virus subunit vaccine candidate protects IFNAR(-/-) mice against virulent SBV challenge
Boshra, H;Lorenzo, G;Charro, D;Moreno, S;Guerra, GS;Sanchez, I;Garrido, JM;Geijo, M;Brun, A;Abrescia, NGA
SCIENTIFIC REPORTS
2020-11-23
Structural Characterization of N-Linked Glycans in the Receptor Binding Domain of the SARS-CoV-2 Spike Protein and their Interactions with Human Lectins
Lenza, MP;Oyenarte, I;Diercks, T;Quintana, JI;Gimeno, A;Coelho, H;Diniz, A;Peccati, F;Delgado, S;Bosch, A;Valle, M;Millet, O;Abrescia, NGA;Palazon, A;Marcelo, F;Jimenez-Oses, G;Jimenez-Barbero, ...
ANGEWANDTE CHEMIE-INTERNATIONAL EDITION
2020-10-22
Superimposition of Viral Protein Structures: A Means to Decipher the Phylogenies of Viruses
Ravantti, JJ;Martinez-Castillo, A;Abrescia, NGA
VIRUSES-BASEL
2020-10-01
The cryo-EM structure of African swine fever virus unravels a unique architecture comprising two icosahedral protein capsids and two lipoprotein membranes
Andres, G;Charro, D;Matamoros, T;Dillard, RS;Abrescia, NGA
The Journal of biological chemistry
2020-01-03
Membrane-Containing Icosahedral Bacteriophage PRD1: The Dawn of Viral Lineages.
Oksanen, Hanna M; Abrescia, Nicola G A
Advances in experimental medicine and biology
2019-12-01
Structural basis for assembly of vertical single beta-barrel viruses
Santos-Perez, I;Charro, D;Gil-Carton, D;Azkargorta, M;Elortza, F;Bamford, DH;Oksanen, HM;Abrescia, NGA
NATURE COMMUNICATIONS
2019-03-12
Membrane-containing virus particles exhibit the mechanics of a composite material for genome protection
Azinas, S(Azinas, S.);Bano, F(Bano, F.);Torca, I(Torca, I.);Bamford, DH(Bamford, D. H.);Schwartz, GA(Schwartz, G. A.);Esnaola, J(Esnaola, J.);Oksanen, HM(Oksanen, H. M.);Richter, RP(Richter, ...
Nanoscale
2018-04-28
Rules of engagement between alpha v beta 6 integrin and foot-and-mouth disease virus
Kotecha, A(Kotecha, Abhay);Wang, Q(Wang, Quan);Dong, XC(Dong, Xianchi);Ilca, SL(Ilca, Serban L.);Ondiviela, M(Ondiviela, Marina);Zihe, R(Zihe, Rao);Seago, J(Seago, Julian);Charleston, B(Charleston, ...
Nature communications
2017-05-23
Identification and characterization of a heterotrimeric archaeal DNA polymerase holoenzyme
Yan, JY(Yan, Jiangyu);Beattie, TR(Beattie, Thomas R.);Rojas, AL(Rojas, Adriana L.);Schermerhorn, K(Schermerhorn, Kelly);Gristwood, T(Gristwood, Tamzin);Trinidad, JC(Trinidad, Jonathan C.);Albers, ...
Nature communications
2017-05-02
DNA vaccination regimes against Schmallenberg virus infection in IFNAR(-/-) mice suggest two targets for immunization
Boshra, HY(Boshra, Hani Y.);Charro, D(Charro, Diego);Lorenzo, G(Lorenzo, Gema);Sanchez, I(Sanchez, Isbene);Lazaro, B(Lazaro, Beatriz);Brun, A(Brun, Alejandro);Abrescia, NGA(Abrescia, Nicola ...
Antiviral research
2017-05-01