María dM Vivanco
PRINCIPAL INVESTIGATOR

Cancer Heterogeneity Lab
Orcid: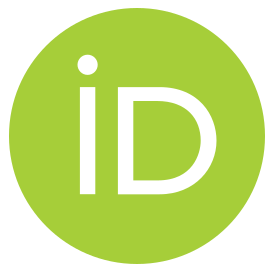 000-0002-9540-247X
Address: Bizkaia Science and Technology Park, building 801A, Derio (Bizkaia)
María Vivanco graduated from the University of the Basque Country, worked at Sandoz (Basel) and carried out her PhD thesis at EMBL (Heidelberg). After her post-doctoral studies at UCSF (San Francisco), María started her own lab at the Institute of Cancer Research in London, where she identified mammary stem/progenitor cells in the human breast. She has directed her group at CIC bioGUNE since 2005, characterising mammary stem cells and examining their role in resistance to therapy. She is currently studying cancer stem cells as new therapeutic targets. She is on the committee of the European Network for Breast Development and Cancer and has worked with breast cancer charities, including Breakthrough (UK) and Acambi (Spain).
Latest Publications
The Cancer Heterogeneity Lab seeks to understand tumor heterogeneity and use this knowledge to deliver new approaches to treatment of patients. Breast cancer is a particularly heterogeneous disease. The identification and characterization of cells with stem-like properties (cancer stem/progenitor cells, CSCs) in breast cancer has opened new possibilities for anti-cancer therapies. Furthermore, CSCs have been implicated in tumor initiation and resistance to current treatments, including hormone therapy. In addition, characterization of the regulation of normal epithelial cell differentiation is fundamental to understanding breast cancer heterogeneity.
A major objective of the laboratory is to gain further insight into the roles of steroid hormone receptors in normal breast tissue and during breast cancer development. Thus, the influences of hormones, other signaling factors and the microenvironment on breast stem cells and on their transformation into cancer initiating cells are being explored, particularly focusing on their effects during development of resistance to hormone therapy. Recent work from the lab has revealed the role of CSCs in resistance to tamoxifen and has highlighted the molecular heterogeneity observed in response to the cell environment. Presently, studies are in progress to improve further our knowledge of the molecular mechanisms regulating stem and cancer stem cells with the final aims of (1) identifying biomarkers of resistance to therapy and (2) progressing our understanding of breast cancer biology. Recent studies have focused on the transcription factors SOX2 and SOX9, which play key roles in CSCs in many tumor types.
The group also maintains a strong interest in secreted factors whose expression is altered in metastatic and treatment-resistant disease, such as Wnt-11, which is found upregulated in prostate and colorectal cancers. We identified FZD8 as a major Wnt-11 receptor in prostate cancer that integrates Wnt and TGF-beta signals and we have developed Wnt-11 function-blocking antibody nanoparticles, in collaboration with A. Cortajarena at CIC biomaGUNE. In addition, we study Dkk-3, which regulates the tumor microenvironment. We have identified Dkk-3 effectors and are using epigenetic approaches to restore Dkk-3 levels expression in cancer, in collaboration with colleagues at Imperial College London.
Members

Associate Principal Investigator
POSTDOCTORAL RESEARCHERTECHNICIANS / DOCTORAL CANDIDATES
Latest Publications
Imagine beyond: recent breakthroughs and next challenges in mammary gland biology and breast cancer research
van Amerongen, R; Bentires-Alj, M; van Boxtel, AL; Clarke, RB; Fre, S; Suarez, EG; Iggo, R; Jechlinger, M; Jonkers, J; Mikkola, ML; Koledova, ZS; Sorlie, T; Vivanco, MD;
JOURNAL OF MAMMARY GLAND BIOLOGY AND NEOPLASIA
2023-12-01
Characterization of Breast Cancer Aggressiveness by Cell Mechanics
Zbiral, B; Weber, A; Vivanco, MD; Toca-Herrera, JL;
INTERNATIONAL JOURNAL OF MOLECULAR SCIENCES
2023-08-01
Measuring (biological) materials mechanics with atomic force microscopy. 5. Traction force microscopy (cell traction forces)
Gil-Redondo, JC; Weber, A; Vivanco, MD; Toca-Herrera, JL;
MICROSCOPY RESEARCH AND TECHNIQUE
2023-06-22
Application of self-organizing maps to AFM-based viscoelastic characterization of breast cancer cell mechanics
Weber, A; Vivanco, MDM; Toca-Herrera, JL;
SCIENTIFIC REPORTS
2023-02-22
Application of self-organizing maps to AFM-based viscoelastic characterization of breast cancer cell mechanics
Weber, A; Vivanco, MDM; Toca-Herrera, JL;
Scientific Reports
2023-02-22
Intravital imaging of Wnt/?-catenin and ATF2-dependent signalling pathways during tumour cell invasion and metastasis
Stoletov, K; Sanchez, S; Gorroño, I; Rabano, M; Vivanco, MDM; Kypta, R; Lewis, JD;
JOURNAL OF CELL SCIENCE
2023-02-01
Application of self-organizing maps to AFM-based viscoelastic characterization of breast cancer cell mechanics
Weber, A; Vivanco, MDM; Toca-Herrera, JL;
Scientific Reports
2023-01-16
Comparison of Genomic Profiling Data with Clinical Parameters: Implications for Breast Cancer Prognosis
López-Ruiz, JA; Mieza, JA; Zabalza, I; Vivanco, MDM;
CANCERS
2022-09-01
Involvement of the PI3K/AKT Intracellular Signaling Pathway in the AntiCancer Activity of Hydroxytyrosol, a Polyphenol from Olea europaea, in Hematological Cells and Implication of HSP60 Levels in Its Anti-Inflammatory Activity
Parra-Perez, AM; Pérez-Jiménez, A; Gris-Cárdenas, I; Bonel-Pérez, GC; Carrasco-Díaz, LM; Mokhtari, K; García-Salguero, L; Lupiáñez, JA; Rufino-Palomares, EE;
INTERNATIONAL JOURNAL OF MOLECULAR SCIENCES
2022-07-01
Substrate stiffness modulates the viscoelastic properties of MCF-7 cells
Gil-Redondo, JC; Weber, A; Zbiral, B; Vivanco, MD; Toca-Herrera, JL;
JOURNAL OF THE MECHANICAL BEHAVIOR OF BIOMEDICAL MATERIALS
2021-11-23
Single-Crystal-to-Single-Crystal Cluster Transformation in a Microporous Molybdoarsenate(V)-Metalorganic Framework
Dissem, N; Artetxe, B; San Felices, L; Beobide, G; Castillo, O; Ruiz-Bilbao, E; Lezama, L; Vivanco, MD; Haddad, A; Gutiérrez-Zorrilla, JM;
INORGANIC CHEMISTRY
2021-09-21
Nuclear receptors: Lipid and hormone sensors with essential roles in the control of cancer development
Font-Díaz, J; Jiménez-Panizo, A; Caelles, C; Vivanco, MD; Pérez, P; Aranda, A; Estébanez-Perpiñá, E; Castrillo, A; Ricote, M; Valledor, AF;
SEMINARS IN CANCER BIOLOGY
2021-06-10
Estrogen Modulates Epithelial Breast Cancer Cell Mechanics and Cell-to-Cell Contacts
Zbiral, B; Weber, A; Iturri, J; Vivanco, MDM; Toca-Herrera, JL;
MATERIALS
2021-06-01
SOX11 promotes epithelial/mesenchymal hybrid state and alters tropism of invasive breast cancer cells
Oliemuller, E; Newman, R; Tsang, SM; Foe, S; Muirhead, G; Noor, F; Haider, S; Aurrekoetxea-Rodriguez, I; Vivanco, MD; Howard, BA;
ELIFE
2020-09-10
OMTX705, a Novel FAP-Targeting ADC Demonstrates Activity in Chemotherapy and Pembrolizumab-Resistant Solid Tumor Models
Fabre, M; Ferrer, C; Domínguez-Hormaetxe, S; Bockorny, B; Murias, L; Seifert, O; Eisler, SA; Kontermann, RE; Pfizenmaier, K; Lee, SY; Vivanco, MD; López-Casas, PP; Perea, S; Abbas, M; Richter, ...
CLINICAL CANCER RESEARCH
2020-07-01
The Major Pre- and Postmenopausal Estrogens Play Opposing Roles in Obesity-Driven Mammary Inflammation and Breast Cancer Development
Qureshi, R; Picon-Ruiz, M; Aurrekoetxea-Rodriguez, I; de Paiva, VN; DAmico, M; Yoon, H; Radhakrishnan, R; Morata-Tarifa, C; Ince, T; Lippman, ME; Thaller, SR; Rodgers, SE; Kesmodel, S; Vivanco, ...
CELL METABOLISM
2020-06-02
Single-Cell Probe Force Studies to Identify Sox2 Overexpression-Promoted Cell Adhesion in MCF7 Breast Cancer Cells
Iturri, J; Weber, A; Vivanco, MD; Toca-Herrera, JL;
CELLS
2020-04-01
Resveratrol-Induced Temporal Variation in the Mechanical Properties of MCF-7 Breast Cancer Cells Investigated by Atomic Force Microscopy
Iturri, J; Weber, A; Moreno-Cencerrado, A; Vivanco, MD; Benítez, R; Leporatti, S; Toca-Herrera, JL;
INTERNATIONAL JOURNAL OF MOLECULAR SCIENCES
2019-07-01
Wnt-11 as a Potential Prognostic Biomarker and Therapeutic Target in Colorectal Cancer
Gorroño-Etxebarria, I; Aguirre, U; Sanchez, S; González, N; Escobar, A; Zabalza, I; Quintana, JM; Vivanco, MD; Waxman, J; Kypta, RM;
CANCERS
2019-06-26
Chitosan nanogels as nanocarriers of polyoxometalates for breast cancer therapies
Pérez-Alvarez, L; Ruiz-Rubio, L; Artetxe, B; Vivanco, MDM; Gutiérrez-Zorrilla, JM; Vilas-Vilela, JL;
CARBOHYDRATE POLYMERS
2019-06-01