Asís Palazón
PRINCIPAL INVESTIGATOR



ERC Starting Grant Ramón y Cajal (RyC) Programme Ikerbasque Research Associate
Cancer Immunology and Immunotherapy Lab
Orcid: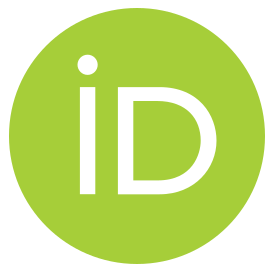 0000-0002-7172-7229
Address: Bizkaia Science and Technology Park, building 801A, Derio (Bizkaia)
Asís Palazón is a pharmacist (2006) and biochemist (2008), degrees obtained at the University of Navarre.
He defended his PhD thesis in Cancer Immunology and Immunotherapy in 2012 at CIMA (Pamplona, Spain), supervised by Prof. Ignacio Melero. During this early career stage, he contributed to the understanding of the mechanism of action of anti-CD137 agonist therapeutic antibodies, combinatorial approaches, and the influence of tumor oxygenation in the efficacy of immunotherapies. His work led to first-authored publications in Cancer Research, Clinical Cancer Research, and Cancer Discovery; and several international collaborations.
In 2012, he joined Prof. Randall Johnson's lab at the University of Cambridge for a postdoctoral stay supported by a Marie Curie Intra-European fellowship, with the aim of studying the role of hypoxia on immune responses in cancer. His work was published in high profile journals, including Cancer Cell, Cell Metabolism, Immunity and Nature. In 2017, he joined the pharmaceutical industry (Medimmune, Cambridge, UK), contributing to a range of preclinical activities from target identification to IND-application in the field of immuno-oncology.
In early 2019, Asís joined CICbiogune as a Principal Investigator where he leads the Cancer Immunology and Immunotherapy lab supported by an ERC Starting grant (2018). The lab has a core focus on immuno-oncology, specifically on target discovery and drug development, to exploit several opportunities that the hypoxia pathway in T cells offers for the treatment of cancer.
Latest Publications
It is well recognised that the clinical response of immunotherapies depends on the ability of T-cells to mount an effective effector response, persist in treated patients and avoid exhaustion and toxicities. Several approaches to immunotherapy have shown promise in clinical trials, especially the use of immune checkpoint inhibitors and, more recently, autologous adoptive T-cell therapies. However, current state-of-the-art immunotherapies are only effective in a small fraction of patients, offering a medical need to be addressed in several cancer types.
Importantly, the tumor microenvironment has specific features that impact the immune response, including decreased oxygenation, aberrant vascularization and altered nutrient availability; all these influence the success of immunotherapies.
Our research is focused on elucidating the role of the oxygen sensing machinery in T cell function, and the link of hypoxia-driven metabolism and epigenetic modifications with T cell differentiation into effector and memory T cells within the context of cancer immunotherapy. Our current aims are to exploit these findings with a multi-disciplinary strategy, to deliver several early-stage drug discovery outputs. Our main objectives are:
1. Development of novel small molecule inhibitors to modulate the hypoxic response in T cells.
2. Therapeutic target discovery in T cells, focused on hypoxia-driven epigenetic modifications.
3. Development of hypoxia-responsive approaches for adoptive T cell therapy.
Successful completion of these aims will allow us to further innovate, harness this pathway for therapeutic potential and explore potential combinatorial approaches.
Latest Publications
An NMR-Based Model to Investigate the Metabolic Phenoreversion of COVID-19 Patients throughout a Longitudinal Study
Gil-Redondo, R;Conde, R;Bizkarguenaga, M;Bruzzone, C;Lain, A;Gonzalez-Valle, B;Iriberri, M;Ramos-Acosta, C;Anguita, E;Lariz, JIA;Yandiola, PPE;Moran, MA;Jimenez-Mercado, ME;Egia-Mendikute, L;Seco, ...
METABOLITES
2022-12-01
A flow cytometry-based neutralization assay for simultaneous evaluation of blocking antibodies against SARS-CoV-2 variants
Egia-Mendikute, L;Bosch, A;Prieto-Fernandez, E;Vila-Vecilla, L;Zanetti, SR;Lee, SY;Jimenez-Lasheras, B;del Rio, AG;Antonana-Vildosola, A;de Blas, A;Velasco-Beltran, P;Serrano-Macia, M;Iruzubieta, ...
FRONTIERS IN IMMUNOLOGY
2022-11-24
The spike of SARS-CoV-2 promotes metabolic rewiring in hepatocytes
Mercado-Gomez, M;Prieto-Fernandez, E;Goikoetxea-Usandizaga, N;Vila-Vecilla, L;Azkargorta, M;Bravo, M;Serrano-Macia, M;Egia-Mendikute, L;Rodriguez-Agudo, R;Lachiondo-Ortega, S;Lee, SY;Gine, AE;Gil-Pitarch, ...
COMMUNICATIONS BIOLOGY
2022-08-17
Neddylation tunes peripheral blood mononuclear cells immune response in COVID-19 patients
Serrano-Macia, M;Lachiondo-Ortega, S;Iruzubieta, P;Goikoetxea-Usandizaga, N;Bosch, A;Egia-Mendikute, L;Jimenez-Lasheras, B;Azkargorta, M;Elortza, F;Martinez-Redondo, D;Castro, B;Lozano, JJ;Nogueiras, ...
CELL DEATH DISCOVERY
2022-07-12
Assessing the Mobility of Severe Acute Respiratory Syndrome Coronavirus-2 Spike Protein Glycans by Structural and Computational Methods
Stagnoli, S;Peccati, F;Connell, SR;Martinez-Castillo, A;Charro, D;Millet, O;Bruzzone, C;Palazon, A;Arda, A;Jimenez-Barbero, J;Ereno-Orbea, J;Abrescia, NGA;Jimenez-Oses, G
FRONTIERS IN MICROBIOLOGY
2022-04-15
Stromal oncostatin M cytokine promotes breast cancer progression by reprogramming the tumor microenvironment
Araujo, AM;Abaurrea, A;Azcoaga, P;Lopez-Velazco, JI;Manzano, S;Rodriguez, J;Rezola, R;Egia-Mendikute, L;Valdes-Mora, F;Flores, JM;Jenkins, L;Pulido, L;Osorio-Querejeta, I;Fernandez-Nogueira, ...
JOURNAL OF CLINICAL INVESTIGATION
2022-04-01
Enabling CAR-T cells for solid tumors: Rage against the suppressive tumor microenvironment
Antonana-Vildosola, A;Zanetti, SR;Palazon, A
ADOPTIVE CELL TRANSFER
2022-01-01
Sensitive detection of SARS-CoV-2 seroconversion by flow cytometry reveals the presence of nucleoprotein-reactive antibodies in unexposed individuals
Egia-Mendikute, L;Bosch, A;Prieto-Fernandez, E;Lee, SY;Jimenez-Lasheras, B;del Rio, AG;Antonana-Vildosola, A;Bruzzone, C;Bizkarguenaga, M;Embade, N;Gil-Redondo, R;Martinez-Chantar, ML;Lopez-Hoyos, ...
COMMUNICATIONS BIOLOGY
2021-04-20
Hypoxia reduces cell attachment of SARS-CoV-2 spike protein by modulating the expression of ACE2, neuropilin-1, syndecan-1 and cellular heparan sulfate
Prieto-Fernandez, E;Egia-Mendikute, L;Vila-Vecilla, L;Bosch, A;Barreira-Manrique, A;Lee, SY;Garcia-del Rio, A;Antonana-Vildosola, A;Jimenez-Lasheras, B;Moreno-Cugnon, L;Jimenez-Barbero, J;Berra, ...
EMERGING MICROBES & INFECTIONS
2021-01-01
SARS-CoV-2 Infection Dysregulates the Metabolomic and Lipidomic Profiles of Serum
Bruzzone, C;Bizkarguenaga, M;Gil-Redondo, R;Diercks, T;Arana, E;de Vicuna, AG;Seco, M;Bosch, A;Palazon, A;San Juan, I;Lain, A;Gil-Martinez, J;Bernardo-Seisdedos, G;Fernandez-Ramos, D;Lopitz-Otsoa, ...
ISCIENCE
2020-10-23