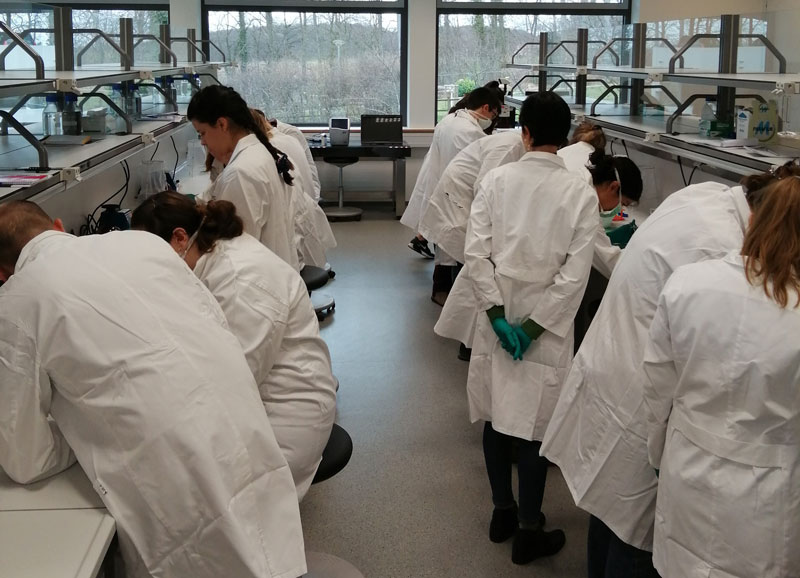 2020/03/12
EMBO Practical Course on Techniques for mammary Gland Research
Last week (1-6 March 2020), the 3rd EMBO Practical Course on Techniques for mammary Gland Research took place at EMBL, in Heidelberg, Germany.
As in previous years, the Course was organised by Maria Vivanco, from CIC bioGUNE and her colleagues Matthew Smalley, from Cardiff University (UK) and Martin Jechlinger, from EMBL Heidelberg (Germany).
This theoretical and practical course presented techniques for the dissection and dissociation of different subpopulation of both mouse and human mammary cells, including stem/progenitor cells. It also included flow cytometry to separate single cell populations for the consequent in vitro (mammosphere and 3D cultures) and in vivo (mouse mammary fat pad clearing and cell transplantation) analysis to assess stem cell activity and gene function. Additionally, single cells and cell structures were analysed by cell imaging, taking advantage of the extraordinary facilities and expertise at EMBL.
This year keynote speaker was Cathrin Brisken, from EPFL, Laussane (Switzerland) and also included a theoretical and practical demonstration of the novel mammary intraductal technique by Beatrice Howard, from ICR London (UK).
The participants learnt about the complete workflow for mammary gland studies and gain an understanding about possibilities and limitations of working with mouse and human systems. Furthermore, they also had plenty of opportunities for working together, presenting their own research and networking.
See a large version of the first picture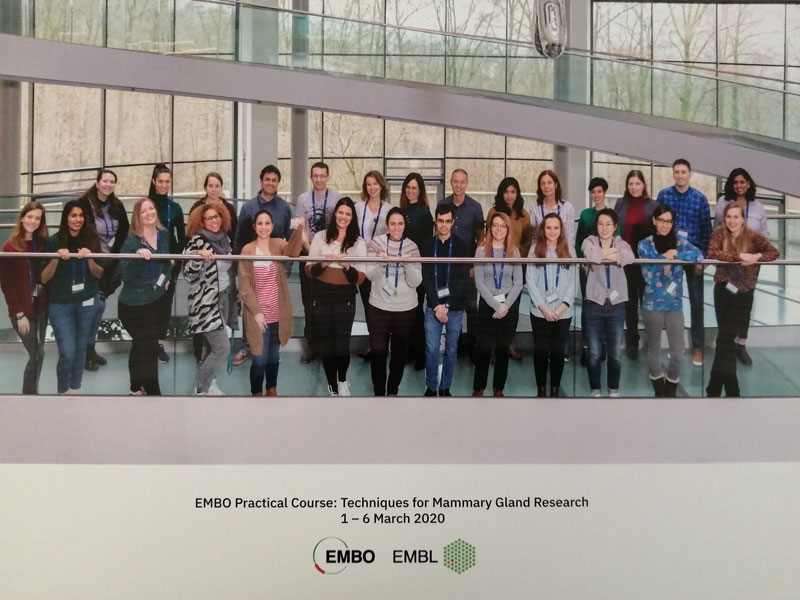 See a large version of the second picture