Raúl Pérez-Jiménez
PRINCIPAL INVESTIGATOR

Ikerbasque Research Professor
Synthetic Biology Lab
Orcid: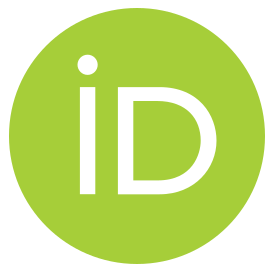 0000-0001-7094-6799
Address: Bizkaia Science and Technology Park, building 800, Derio (Bizkaia)
Raúl Pérez-Jiménez obtained his PhD from the University of Granada in 2005. After graduation, he joined the Department of Biological Sciences at Columbia University in New York as a postdoctoral researcher in the laboratory of Professor Julio Fernández. There, he was involved in the new development of methodologies to investigate enzymatic reactions at the single molecule level using Atomic Force Microscopy (AFM).
In 2010, he was appointed Research Scientist developing new lines of research that combined AFM techniques with ancestral sequence reconstruction techniques to investigate the mechanochemistry of ancient proteins.
In 2013 he obtained the position of Ikerbasque Research Professor and joined CIC nanoGUNE as principal investigator of the Nanobiotechnology laboratory.
In January 2023 he joined CIC bioGUNE as principal investigator of the Synthetic Biology Laboratory. He has published research articles in leading journals, including various Springer Family journals Nature, ACS, Science, and PNAS. He is also the inventor of ten patents, most of which are currently under exploitation. In 2016 he was awarded the Enrique Pérez-Paya prize for young researchers under 40 years of age by the Spanish Biophysical Society.
In addition to science, Raúl is also a trained musician, with a degree in Piano and Music Theory from the Royal Conservatory of Granada. He also studied conducting and composition at the Juilliard School of music in New York.
Latest Publications
The current research lines of the Synthetic Biology laboratory have a strong translational component, focusing on the study and design of enzymes for their application in both biotechnology and human health.
The group studies enzymes that interact with biopolymers such as cellulose, chitin, and with DNA and RNA, developing tools based on molecular evolution and rational design. The groups have created enzymes and biopolymers with unique properties for industrial biotech applications, including biomass conversion, novel materials, CRISPR gene editing, DNA synthesis and transformation. The laboratory's main research objective could be summed up in the design of customized non-natural biological systems with multiple applications for the benefit of society.
The group also maintains an active line of research in mechanobiology, studying how naturally occurring mechanical forces in biological systems can affect chemical and enzymatic reactions, regulate protein-protein interaction, and influence viral and bacterial infections. The group's research touches multiple fields being multi and interdisciplinary. The laboratory also maintains a solid collaboration network, having worked with numerous national scientists from the CSIC, the University of Alicante, the University of the Basque Country, the University of Granada, and also international collaborations with scientists from Harvard University, Aalto University, the University of California, among others.
Latest Publications
Compliant mechanical response of the ultrafast folding protein EnHD under force
Reifs, A; Ortiz, IR; Saa, AO; Schönfelder, J; De Sancho, D; Muñoz, V; Perez-Jimenez, R;
COMMUNICATIONS PHYSICS
2023-01-12