Mikel Valle
PRINCIPAL INVESTIGATOR

CryoEM of Biological Macromolecules Lab
Orcid: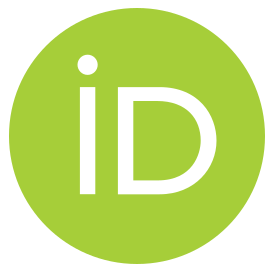 0000-0001-8268-6912
Address: Bizkaia Science and Technology Park, building 800, Derio (Bizkaia)
His research interest is focused on the structural characterization of macromolecular machines by cryo-electron microscopy (cryoEM). After his PhD in Madrid, he joined Prof. Joachim Frank in the USA, where Dr. Valle tasted the latest developments in cryoEM applied to the study of the ribosome. This period was really fruitful, and several classic articles revealed fundamental aspects of the ribosomal functioning during translation. After a short period as civil servant in the Spanish Research Council (CSIC), Mikel Valle joined CIC bioGUNE in 2006. Since then, Dr. Valle leads a team focused on several projects, from ribosomal structure to large metabolic enzymes, always by means of cryoEM, a powerful structural biology technique. His research has recently delivered the highest resolution structure for a plant flexible filamentous virus.
Latest Publications
2019
2018
2017
2016
2015
2014
2013
2012
2011
2010
2009
2008
2007
The structural study of biological macromolecules is key to understand their functioning. By means of cryo-electron microscopy we can obtain 3D maps biological complexes under nearly physiological conditions, and the latest developments in the field allow for near-atomic resolution, providing detailed observation of molecules. The aim of the team is to describe the structure and the conformational changes associated with the biological function. We focus on motors involved in universal biological functions where interactions between protein and nucleic acids are essential. Structural studies of ribosomes during translation allow the understanding of the mechanisms which govern protein synthesis. In this process, interactions with translation factors and interference by several antibiotics are especially important. We also analyze the structure of flexible filamentous viruses, a group of plant pathogens, and large oligomeric enzymes such as pyruvate carboxylase.
Latest Publications
Structural Characterization of N-Linked Glycans in the Receptor Binding Domain of the SARS-CoV-2 Spike Protein and their Interactions with Human Lectins
Lenza, MP;Oyenarte, I;Diercks, T;Quintana, JI;Gimeno, A;Coelho, H;Diniz, A;Peccati, F;Delgado, S;Bosch, A;Valle, M;Millet, O;Abrescia, NGA;Palazn, A;Marcelo, F;Jimnez-Oss, G;Jimnez-Barbero, ...
ANGEWANDTE CHEMIE-INTERNATIONAL EDITION
2020-10-22
Photoacoustic effect applied on model membranes and living cells: direct observation with multiphoton excitation microscopy and long-term viability analysis
Galisteo-Gonzalez, F;Monasterio, BG;Gil, D;Valle, M;Goni, FM
SCIENTIFIC REPORTS
2020-01-15
Structure of Turnip mosaic virus and its viral-like particles
Cuesta, R;Yuste-Calvo, C;Gil-Carton, D;Sanchez, F;Ponz, F;Valle, M
SCIENTIFIC REPORTS
2019-10-28
Insights into real-time chemical processes in a calcium sensor protein-directed dynamic library
Canal-Martin, A;Sastre, J;Sanchez-Barrena, MJ;Canales, A;Baldominos, S;Pascual, N;Martinez-Gonzalez, L;Molero, D;Fernandez-Valle, ME;Saez, E;Blanco-Gabella, P;Gomez-Rubio, E;Martin-Santamaria, ...
NATURE COMMUNICATIONS
2019-06-26
Structural Homology Between Nucleoproteins of ssRNA Viruses
Valle, M
Sub-cellular biochemistry
2018-01-01
Potyvirus virion structure shows conserved protein fold and RNA binding site in ssRNA viruses
Zamora, M;Mendez-Lopez, E;Agirrezabala, X;Cuesta, R;Lavin, JL;Sanchez-Pina, MA;Aranda, MA;Valle, M
Science advances
2017-09-01
Coating Graphene Oxide with Lipid Bilayers Greatly Decreases Its Hemolytic Properties
Monasterio, BG;Alonso, B;Sot, J;Garcia-Arribas, AB;Gil-Carton, D;Valle, M;Zurutuza, A;Goni, FM
Langmuir : the ACS journal of surfaces and colloids
2017-08-22
Does Ceramide Form Channels? The Ceramide-Induced Membrane Permeabilization Mechanism
Artetxe, I;Ugarte-Uribe, B;Gil, D;Valle, M;Alonso, A;Garcia-Saez, AJ;Goni, FM
Biophysical journal
2017-08-22
Ribosome rearrangements at the onset of translational bypassing
Agirrezabala, X;Samatova, E;Klimova, M;Zamora, M;Gil-Carton, D;Rodnina, MV;Valle, M
Science advances
2017-06-01
"Pyruvate Carboxylase, Structure and Function"
Valle, M
Sub-cellular biochemistry
2017-01-01