José M Mato
GENERAL DIRECTOR

General Director Office &
Precision Medicine and Metabolism Lab
Orcid: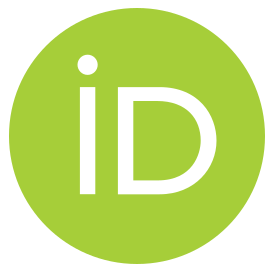 0000-0003-1264-3153
Address: Bizkaia Science and Technology Park, building 801A, Derio (Bizkaia)
José M Mato is founder and General Director of the Centers bioGUNE (Bilbao) and biomaGUNE (San Sebastián), and Research Professor of the Spanish National Research Council (CSIC), Spain. A graduate in Biochemistry at the Complutense University of Madrid, Professor Mato received a PhD degree from Leiden University and was awarded the CJ Kok prize for his thesis. He was a postdoctoral fellow at the Biozentrum of the University of Basel and the National Institutes of Health, and a faculty member at the Jiménez Díaz Foundation in Madrid before been named Research Professor at the CSIC. He has been Professor of the Faculty of Medicine of the University of Navarra and Visiting Professor at the University of Pennsylvania and Thomas Jeff erson University. From 1992 to 1996 Professor Mato was President of the CSIC and in 2004 was awarded the Spanish National Research Prize in Medicine.
Latest Publications
2019
2018
2017
2016
2015
2014
2013
2012
2011
2010
2009
2008
2007
2006
2005
2004
Protein stability (thermodynamic and kinetic) drives the biophysical properties of the polypeptide chain (protein folding) and the protein's concentration in the cellular environment (protein homeostasis). It is the result of a delicate balance between inter- and intramolecular interactions, which can be easily altered by mutations and/or upon changes in the composition of the surrounding media. In this context, NMR spectroscopy offers a plethora of suitable experiments to investigate protein stability. In our laboratory we are currently interested in the following topics:
Pharmacological chaperones. Rare diseases (~7000 identified to date) are an area of significant medical need affecting an estimated 350 million people worldwide, with ~95% having no currently approved drug treatment. They are often produced by inherited mutations affecting the activity of a protein and It is becoming increasily clear that, most frequently, a mutation destabilizes the protein/enzyme, ultimately affecting its intracellular homeostasis. In this context, pharmacological chaperones (small molecules which bind to the protein, restoring stability and activity without affecting its function) can be applied to many diseases. In our laboratory we are investigating new methods (NMR, biophysical and biochemical) for the discovery and characterization of pharmacological chaperones against a set of diseases: congenital eryhtropoietic porphyria, tyrosianemia.

Environmental modulation of enzyme stability. The high catalytic efficiency and the exquisite enantioselectivity of an enzyme has been employed in some industrial processes to upgrade their properties in order to make them more environmentally-friendly. However, large scale industrial implementation of biotechnological reactions is often limited by the marginal stability of the enzyme in the reactor conditions. In our laboratory we employ NMR and circular dichroism to investigate the effect of external crowding agents to improve the activity and stability of several enzymes. Specifically, we are investigating the mechanism for protein haloadaptation by a combined use of site directed mutagenesis and high-resolution NMR spectroscopy.
Latest Publications
Structural Insights into the Intracellular Region of the Human Magnesium Transport Mediator CNNM4
Gimenez-Mascarell, P (Gimenez-Mascarell, Paula); Oyenarte, I (Oyenarte, Iker); Gonzalez-Recio, I (Gonzalez-Recio, Irene); Fernandez-Rodriguez, C (Fernandez-Rodriguez, Carmen); Corral-Rodriguez, ...
International journal of molecular sciences
2019-12-01
Ubiquitin-Like Post-Translational Modifications (Ubl-PTMs): Small Peptides with Huge Impact in Liver Fibrosis
Lachiondo-Ortega, S (Lachiondo-Ortega, Sofia); Mercado-Gomez, M (Mercado-Gomez, Maria); Serrano-Macia, M (Serrano-Macia, Marina); Lopitz-Otsoa, F (Lopitz-Otsoa, Fernando); Salas-Villalobos, ...
Cells
2019-12-01
SerpinB3 Differently Up-Regulates Hypoxia Inducible Factors-1 alpha and-2 alpha in Hepatocellular Carcinoma: Mechanisms Revealing Novel Potential Therapeutic Targets
Cannito, S (Cannito, Stefania)[ 1 ] ; Foglia, B (Foglia, Beatrice); Villano, G (Villano, Gianmarco); Turato, C (Turato, Cristian); Delgado, TC (Delgado, Teresa C.); Morello, E (Morello, Elisabetta); ...
Cancers
2019-12-01
Modulation of the potassium channel KcsA by anionic phospholipids: Role of arginines at the non-annular lipid binding sites
Poveda, JA;Giudici, AM;Renart, ML;Millet, O;Morales, A;Gonzalez-Ros, JM;Oakes, V;Furini, S;Domene, C
BIOCHIMICA ET BIOPHYSICA ACTA-BIOMEMBRANES
2019-10-01
Glycoprofile Analysis of an Intact Glycoprotein As Inferred by NMR Spectroscopy
Unione, L;Lenza, MP;Arda, A;Urquiza, P;Lain, A;Falcon-Perez, JM;Jimenez-Barbero, J;Millet, O
ACS CENTRAL SCIENCE
2019-09-25
NMR-based newborn urine screening for optimized detection of inherited errors of metabolism
Embade, N;Cannet, C;Diercks, T;Gil-Redondo, R;Bruzzone, C;Anso, S;Echevarria, LR;Ayucar, MMM;Collazos, L;Lodoso, B;Guerra, E;Elorriaga, IA;Kortajarena, MA;Legorburu, AP;Fang, F;Astigarraga, ...
SCIENTIFIC REPORTS
2019-09-10
Hereditary tyrosinemia type I-associated mutations in fumarylacetoacetate hydrolase reduce the enzyme stability and increase its aggregation rate
Macias, I;Lain, A;Bernardo-Seisdedos, G;Gil, D;Gonzalez, E;Falcon-Perez, JM;Millet, O
JOURNAL OF BIOLOGICAL CHEMISTRY
2019-08-30
Side chain to main chain hydrogen bonds stabilize a polyglutamine helix in a transcription factor
Escobedo, A;Topal, B;Kunze, MBA;Aranda, J;Chiesa, G;Mungianu, D;Bernardo-Seisdedos, G;Eftekharzadeh, B;Gairi, M;Pierattelli, R;Felli, IC;Diercks, T;Millet, O;Garcia, J;Orozco, M;Crehuet, R;Lindorff-Larsen, ...
NATURE COMMUNICATIONS
2019-05-02
Fine tuning of SIRT1 expression is essential to protect the liver from cholestasis
Blokker, B (Blokker, B.); Maijo, M (Maijo, M.); Philo, M (Philo, M.); Gutierrez, V (Gutierrez, V.); Halilbasic, E (Halilbasic, E.); Fuchs, C (Fuchs, C.); Legall, G (Legall, G.); Milkiewicz, ...
Journal of hepatology
2019-04-01
From 1,4-Disaccharide to 1,3-Glycosyl Carbasugar: Synthesis of a Bespoke Inhibitor of Family GH99 Endo-alpha-mannosidase
Lu, D(Lu, Dan);Zhu, S(Zhu, Sha);Sobala, LF(Sobala, Lukasz F.);Bernardo-Seisdedos, G(Bernardo-Seisdedos, Ganeko);Milet, O(Milet, Oscar);Zhang, YM(Zhang, Yongmin);Jimenez-Barbero, J(Jimenez-Barbero, ...
ORGANIC LETTERS
2018-12-07