Antonio Del Sol Mesa
PRINCIPAL INVESTIGATOR

Ikerbasque Research Professor
Computational Biology Lab
Orcid: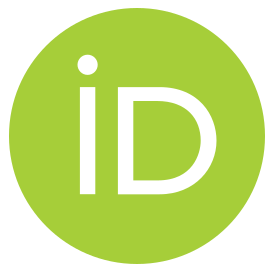 0000-0002-9926-617X
Address: Bizkaia Science and Technology Park, building 801A, Derio (Bizkaia)
The main goal of the Computational Biology Group is to develop computational models at different scales of biological organization, including cellular, tissue and organ level, to address challenges in stem cell research and disease modeling. Among these challenges, our research focuses on improving the regenerative capacity of stem cells in old tissues, identifying lineage-specifying transcription factors involved in organ-level developmental disorders, and modulating the dysregulated hyperinflammatory response associated to various infectious and autoimmune diseases. Moreover, our computational models employ methodologies from different areas of mathematics, engineering, and physics, and integrate multiple sources of biological information (e.g. transcriptomics, epigenomics, proteomics) to study biological processes at different levels of organization. Importantly, the development of these models aims at generating predictions to guide stem cell researchers in the design of novel regenerative medicine therapies, and to assist clinical researchers to design new therapeutic intervention strategies to revert disease phenotypes.
Members

POST DOCTORAL RESEARCHERTECHNICIANS / DOCTORAL CANDIDATES
Latest Publications
Senescence atlas reveals an aged-like inflamed niche that blunts muscle regeneration
Moiseeva, V;Cisneros, A;Sica, V;Deryagin, O;Lai, YW;Jung, SC;Andres, E;An, J;Segales, J;Ortet, L;Lukesova, V;Volpe, G;Benguria, A;Dopazo, A;Aznar-Benitah, S;Urano, Y;del Sol, A;Esteban, MA;Ohkawa, ...
NATURE
2022-12-21
ChemPert: mapping between chemical perturbation and transcriptional response for non-cancer cells
Zheng, ML;Okawa, S;Bravo, M;Chen, F;Martinez-Chantar, ML;Del Sol, A
NUCLEIC ACIDS RESEARCH
2022-10-06
Neural network learning defines glioblastoma features to be of neural crest perivascular or radial glia lineages
Hu, YZ;Jiang, YW;Behnan, J;Ribeiro, MM;Kalantzi, C;Zhang, MD;Lou, DH;Haring, M;Sharma, N;Okawa, S;Del Sol, A;Adameyko, I;Svensson, M;Persson, O;Ernfors, P
SCIENCE ADVANCES
2022-06-10
Combinatorial analysis reveals highly coordinated early-stage immune reactions that predict later antiviral immunity in mild COVID-19 patients
Capelle, CM;Cire, S;Domingues, O;Ernens, I;Hedin, F;Fischer, A;Snoeck, CJ;Ammerlaan, W;Konstantinou, M;Grzyb, K;Skupin, A;Carty, CL;Hilger, C;Gilson, G;Celebic, A;Wilmes, P;Del Sol, A;Kaplan, ...
CELL REPORTS MEDICINE
2022-04-19
Fostering experimental and computational synergy to modulate hyperinflammation
Potapov, I;Kanneganti, TD;del Sol, A
TRENDS IN IMMUNOLOGY
2022-01-01
Proneural genes define ground-state rules to regulate neurogenic patterning and cortical folding
Han, SS;Okawa, S;Wilkinson, GA;Ghazale, H;Adnani, L;Dixit, R;Tavares, L;Faisal, I;Brooks, MJ;Cortay, V;Zinyk, D;Sivitilli, A;Li, SQ;Malik, F;Ilnytskyy, Y;Angarica, VE;Gao, JH;Chinchalongporn, ...
NEURON
2021-09-15
A Catalogus Immune Muris of the mouse immune responses to diverse pathogens
Barlier, C;Barriales, D;Samosyuk, A;Jung, S;Ravichandran, S;Medvedeva, YA;Anguita, J;del Sol, A
CELL DEATH & DISEASE
2021-08-17
FunRes: resolving tissue-specific functional cell states based on a cell-cell communication network model
Jung, S;Singh, K;del Sol, A
BRIEFINGS IN BIOINFORMATICS
2021-07-01
Altered sphingolipid function in Alzheimer's disease; a gene regulatory network approach
Giovagnoni, C;Ali, M;Eijssen, LMT;Maes, R;Choe, K;Mulder, M;Kleinjans, J;del Sol, A;Glaab, E;Mastroeni, D;Delvaux, E;Coleman, P;Losen, M;Pishva, E;Martinez-Martinez, P;van den Hove, DLA
NEUROBIOLOGY OF AGING
2021-06-01
A 3D system to model human pancreas development and its reference single-cell transcriptome atlas identify signaling pathways required for progenitor expansion
Goncalves, CA;Larsen, M;Jung, SC;Stratmann, J;Nakamura, A;Leuschner, M;Hersemann, L;Keshara, R;Perlman, S;Lundvall, L;Thuesen, LL;Hare, KJ;Amit, I;Jorgensen, A;Kim, YH;del Sol, A;Grapin-Botton, ...
NATURE COMMUNICATIONS
2021-05-25