Arkaitz Carracedo
PRINCIPAL INVESTIGATOR


ERC Consolidator Grant Ikerbasque Research Professor
Cancer Cell Signaling And Metabolism Lab
Orcid: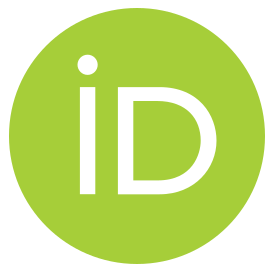 0000-0001-5957-1260
Address: Bizkaia Science and Technology Park, building 801A, Derio (Bizkaia)
Dr. Carracedo scientific career started and has always been related to a single question: What are the differences between normal and cancer cells that can allow us to develop more selective and effective therapies? During his undergraduate studies and later in his PhD thesis work, he approached this question by studying a family of compounds, cannabinoids, which show a high selectivity between normal and cancer cells. His work in the Guzman laboratory allowed them to uncover a novel signaling pathway that links cannabinoid receptor activation to endoplasmic reticulum stress-induced apoptosis, through a novel regulator, the stress protein p8. At the end of his period in Guzman laboratory, he had continued his work discovering that these compounds could regulate autophagy through the oncogenic PI3K-mTOR pathway, and in turn he became very interested in how this signaling pathway could influence cancer cell biology and the relevance of its pharmacological targeting in cancer. With this idea in mind, he joined Pier Paolo Pandolfi´s laboratory, at the time in Memorial Sloan Kettering Cancer Center, to continue his work from a different and innovative angle.

Dr. Carracedo joined the lab of Prof. Pandolfi with one idea in mind: to learn from a very different angle, and using different array of techniques, how the cancer cell functions and how can we target it for therapy. To this end, he focused these years in studying the regulation and relevance of the oncogenic PI3K-mTOR pathway in cancer. On the one hand, he has contributed to increase the knowledge of how the tumor suppressor PTEN operates and its relevance in prostate cancer cell biology. On the other hand, he has contributed to define the means of regulation of the mTOR signaling node and the therapeutic opportunities that modulating this kinase could offer. He addressed these questions, through the use of cell biology studies as well as employing genetically modified mouse models of human cancer. In the last phase of his post-doc, he became more interested in how another feature of cancer cells, the metabolic reprogramming, functions and how can it be used for therapy. In this line, he has developed studies focusing on the regulation of fatty acid oxidation in cancer cells, which are now submitted to publication. This has become one of his interests to build his independent line of research in his new position in the CIC bioGUNE institute in Bilbao, Spain, answering a key question: What is the contribution of cell metabolism to cancer cell biology and how can we use it for therapy? Currently, the Carracedo lab is composed of 9 people, including 3 postdocs, 2 PhD students, 1 bioinformatician and 3 technicians. This team of work contributes with very different perspectives, from stem cell work to nutrition, and therefore ensures that such a multidisciplinary proposal can be carried out.
Latest Publications
The research in the Carracedo lab is aimed at deconstructing the essential requirements of cancer cells with special emphasis on the translation of the acquired knowledge from bench to bedside. In order to define the genuine features of cancer cells, we focus on the signalling and metabolic alterations in prostate and breast cancer. Through the use of a hierarchical approach with increasing complexity, we work on cell lines and primary cultures (using cell and molecular biology technologies), mouse models of prostate cancer that are faithful to the human disease and the analysis of human specimens through the development of prospective and retrospective studies. Our work stems from the hypothesis that cancer is driven by signalling and metabolic alterations that, once identified, can be targeted for therapy. The center and our collaborator institutions offer state-of-the-art technologies (from OMICS to in vivo imaging), which allow us to build and answer our hypotheses with high level of confidence.
To address our scientific questions in cancer, the Carracedo lab has developed a series of research lines:
Bioinformatics-based discovery. The lab takes full advantage on publicly available human prostate and breast cancer datasets in order to identify candidate genes to contribute to cancer pathogenesis, progression and response to therapy. Best hits are then validated employing genetic mouse models, xenograft surrogate assays and the latest advances in cellular and molecular biology combined with OMICs technologies.
Genetic mouse models as a source for the identification of novel cancer players. Genetically engineered mouse models (GEMMs) can faithfully recapitulate many aspects of human cancer. Dr. Carracedo envisions the molecular analysis of GEMMs with high throughput technologies as a mean to identify novel cancer-related genes. These hits are then validated through the analysis of human cancer specimens and cellular and molecular biology approaches.
Multi-OMICs analysis for non-invasive biomarker identification. Biofluids are the perfect source for cancer biomarkers that can inform about the presence or features of cancer. The lab has undertaken a biomarker discovery approach by applying the latest OMICs technologies to biofluid specimens from well-annotated prostate cancer patients, in order to define better molecules that inform about this disease.
Latest Publications
STAT3/LKB1 controls metastatic prostate cancer by regulating mTORC1/CREB pathway
Pencik, J; Philippe, C; Schlederer, M; Atas, E; Pecoraro, M; Grund-Gröchke, S; Li, W; Tracz, A; Heidegger, I; Lagger, S; Trachtová, K; Oberhuber, M; Heitzer, E; Aksoy, O; Neubauer, HA; Wingelhofer, ...
MOLECULAR CANCER
2023-08-12
METTL1 promotes tumorigenesis through tRNA-derived fragment biogenesis in prostate cancer
García-Vilchez, R; Anazco-Guenkova, AM; Dietmann, S; López, J; Morón-Calvente, V; DAmbrosi, S; Nombela, P; Zamacola, K; Mendizabal, I; García-Longarte, S; Zabala-Letona, A; Astobiza, I; Fernández, ...
MOLECULAR CANCER
2023-07-29
Machine Learning-Assisted High-Throughput SERS Classification of Cell Secretomes
Plou, J; Valera, PS; García, I; Vila-Liarte, D; Renero-Lecuna, C; Ruiz-Cabello, J; Carracedo, A; Liz-Marzán, LM;
SMALL
2023-04-12
Identifying prognostic parameters related to surgical technique in patients treated by robotic radical prostatectomy
Iriarte, AL; Viscasillas, IL; Gonzalez, SR; Martín, AS; Aparicio, DG; Olano, AU; Pérez, AC; Urzaiz, MU;
ACTAS UROLOGICAS ESPANOLAS
2023-01-01
CiberAMP: An R Package to Identify Differential mRNA Expression Linked to Somatic Copy Number Variations in Cancer Datasets
Caloto, R; Lorenzo-Martín, LF; Quesada, V; Carracedo, A; Bustelo, XR;
BIOLOGY-BASEL
2022-10-01
RAD51 is a druggable target that sustains replication fork progression upon DNA replication stress
Feu, S; Unzueta, F; Ercilla, A; Pérez-Venteo, A; Jaumot, M; Agell, N;
PLOS ONE
2022-08-15
Pyruvate Kinase M1 Suppresses Development and Progression of Prostate Adenocarcinoma
Davidson, SM; Schmidt, DR; Heyman, JE; Brien, JPO; Liu, AC; Israelsen, WJ; Dayton, TL; Sehgal, R; Bronson, RT; Freinkman, E; Mak, HH; Fanelli, GN; Malstrom, S; Bellinger, G; Carracedo, A; Pandolfi, ...
CANCER RESEARCH
2022-07-01
Epigenetic Mechanisms Influencing Therapeutic Response in Breast Cancer
Arruabarrena-Aristorena, A; Toska, E;
FRONTIERS IN ONCOLOGY
2022-06-14
Methionine Cycle Rewiring by Targeting miR-873-5p Modulates Ammonia Metabolism to Protect the Liver from Acetaminophen
Rodríguez-Agudo, R; Goikoetxea-Usandizaga, N; Serrano-Maciá, M; Fernández-Tussy, P; Fernández-Ramos, D; Lachiondo-Ortega, S; González-Recio, I; Gil-Pitarch, C; Mercado-Gómez, M; Morán, L; Bizkarguenaga, ...
ANTIOXIDANTS
2022-05-01
High SOX9 Maintains Glioma Stem Cell Activity through a Regulatory Loop Involving STAT3 and PML
Aldaz, P; Martín-Martín, N; Saenz-Antoñanzas, A; Carrasco-Garcia, E; Alvarez-Satta, M; Elúa-Pinin, A; Pollard, SM; Lawrie, CH; Moreno-Valladares, M; Samprón, N; Hench, J; Lovell-Badge, R; Carracedo, ...
INTERNATIONAL JOURNAL OF MOLECULAR SCIENCES
2022-05-01
Stromal oncostatin M cytokine promotes breast cancer progression by reprogramming the tumor microenvironment
Araujo, AM; Abaurrea, A; Azcoaga, P; Lopez-Velazco, JI; Manzano, S; Rodriguez, J; Rezola, R; Egia-Mendikute, L; Valdés-Mora, F; Flores, JM; Jenkins, L; Pulido, L; Osorio-Querejeta, I; Fernández-Nogueira, ...
JOURNAL OF CLINICAL INVESTIGATION
2022-04-01
Angiocrine polyamine production regulates adiposity
Monelli, E; Villacampa, P; Zabala-Letona, A; Martinez-Romero, A; Llena, J; Beiroa, D; Gouveia, L; Chivite, I; Zagmutt, S; Gama-Perez, P; Osorio-Conles, O; Muixi, L; Martinez-Gonzalez, A; Castillo, ...
NATURE METABOLISM
2022-03-14
PI3K-regulated Glycine N-methyltransferase is required for the development of prostate cancer
Zabala-Letona, A; Arruabarrena-Aristorena, A; Fernandez-Ruiz, S; Viera, C; Carlevaris, O; Ercilla, A; Mendizabal, I; Martin, T; Macchia, A; Camacho, L; Pujana-Vaquerizo, M; Sanchez-Mosquera, ...
ONCOGENESIS
2022-02-23
Prospects of Surface-Enhanced Raman Spectroscopy for Biomarker Monitoring toward Precision Medicine
Plou, J; Valera, PS; García, I; de Albuquerque, CDL; Carracedo, A; Liz-Marzán, LM;
ACS PHOTONICS
2022-02-16
Implication of Ceramide Kinase/C1P in Cancer Development and Progression
Camacho, L; Ouro, A; Gomez-Larrauri, A; Carracedo, A; Gomez-Munoz, A;
CANCERS
2022-01-01
Identification of proximal SUMO-dependent interactors using SUMO-ID
Barroso-Gomila, O; Trulsson, F; Muratore, V; Canosa, I; Merino-Cacho, L; Cortazar, AR; Pérez, C; Azkargorta, M; Iloro, I; Carracedo, A; Aransay, AM; Elortza, F; Mayor, U; Vertegaal, ACO; Barrio, ...
NATURE COMMUNICATIONS
2021-11-18
Nanocomposite Scaffolds for Monitoring of Drug Diffusion in Three-Dimensional Cell Environments by Surface-Enhanced Raman Spectroscopy
Plou, J; Molina-Martínez, B; García-Astrain, C; Langer, J; García, I; Ercilla, A; Perumal, G; Carracedo, A; Liz-Marzán, LM;
NANO LETTERS
2021-10-06
Identification of Androgen Receptor Metabolic Correlome Reveals the Repression of Ceramide Kinase by Androgens
Camacho, L; Zabala-Letona, A; Cortazar, AR; Astobiza, I; Dominguez-Herrera, A; Ercilla, A; Crespo, J; Viera, C; Fernández-Ruiz, S; Martinez-Gonzalez, A; Torrano, V; Martín-Martín, N; Gomez-Muñoz, ...
CANCERS
2021-09-01
LUZP1 Controls Cell Division, Migration and Invasion Through Regulation of the Actin Cytoskeleton
Bozal-Basterra, L; Gonzalez-Santamarta, M; Muratore, V; Martín-Martín, N; Ercilla, A; Rodríguez, JA; Carracedo, A; Sutherland, JD; Barrio, R;
FRONTIERS IN CELL AND DEVELOPMENTAL BIOLOGY
2021-04-01
Oligometastatic Prostate Adenocarcinoma. Clinical-Pathologic Study of a Histologically Under-Recognized Prostate Cancer
Manini, C; González, A; Büchser, D; García-Olaverri, J; Urresola, A; Ezquerro, A; Fernández, I; Llarena, R; Zabalza, I; Pulido, R; Carracedo, A; Gómez-Iturriaga, A; López, JI;
JOURNAL OF PERSONALIZED MEDICINE
2020-12-01