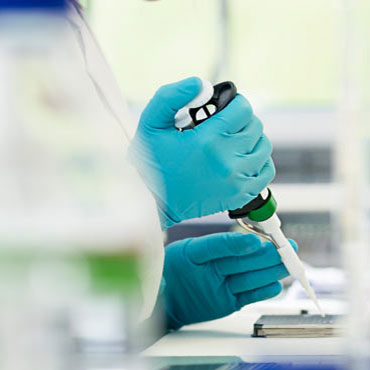 2008/01/29
The researcher Richard Finnell joins CIC bioGUNE on sabbatical, thanks to a chair provided by the BBVA Foundation
Richard Finnell, director of the Texas Institute of Genomic Medicine (TIGM), has temporarily joined the team at CIC bioGUNE on a sabbatical made possible thanks to a Chair in Biomedicine established by the BBVA Foundation.
Through these chairs, the BBVA Foundation aims to foster research and advanced training by enabling prominent international experts to join Spanish groups of excellence working at universities, research centres and heath institutions.
As a result of this initiative, Finnell, an expert in the generation of genetically modified mice, has been working since November with the research team led by the centre's General Manager, José M Mato.
His work will focus on the generation of new mice for verifying whether or not various jointly selected genes play a key role in the onset and progression of liver disease, mainly disorders related to obesity and excessive alcohol consumption. The ultimate aim is to validate these genes as possible therapeutic targets.
Since his arrival at CIC bioGUNE, not only has Richard Finnell shared his knowledge and experience with colleagues at the research centre itself, but has also participated in other initiatives, such as the Conference on Genetics and Spina Bifida held in San Sebastián in December, organised by the Spanish Spina Bifida Foundation, in which he talked about the causes behind this disease and the strategies employed for its prevention.
At the Texas Institute of Genomic Medicine (TIGM), Richard Finnell has developed technology for the quick and efficient production of genetically modified mice. Through his studies of genetically-modified mice in the metabolism of folic acid, Finnell has demonstrated the importance of this vitamin during embryonic development, and particularly as regards preventing the appearance of the spina bifida.