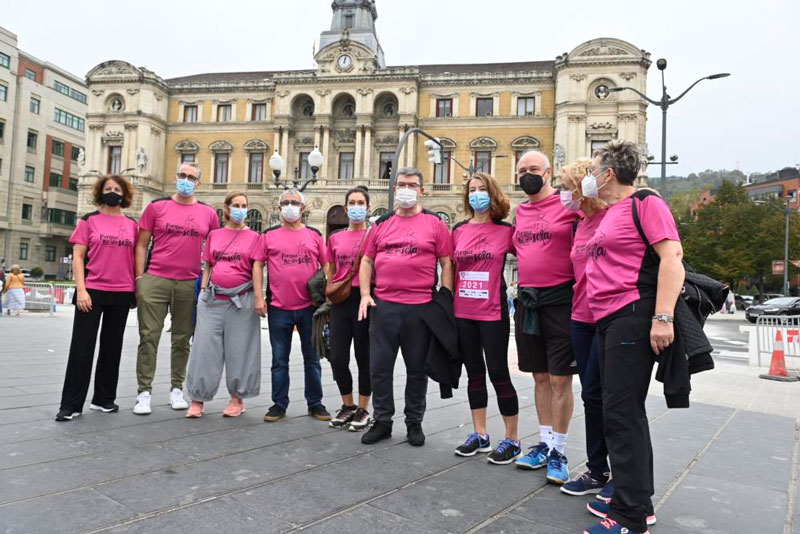 2021/10/20
Race Against Breast Cancer 2021
On Sunday 17th October the annual ACAMBI (Asociación de Cáncer de Mama y/o Ginecológico de Bizkaia) run filled the streets of Bilbao with thousands of pink T-shirts, adding colour to the city.
This was a special edition of the run, owing to Covid-19 restrictions, but still the same motivation of raising awareness and funding for breast cancer research with the final aim of improving patient survival and quality of life.
CIC bioGUNE and the Cancer Heterogeneity Lab, in particular, would like to thank ACAMBI and all participants for their enthusiastic support.
Let´s keep moving!
See a large version of the first picture