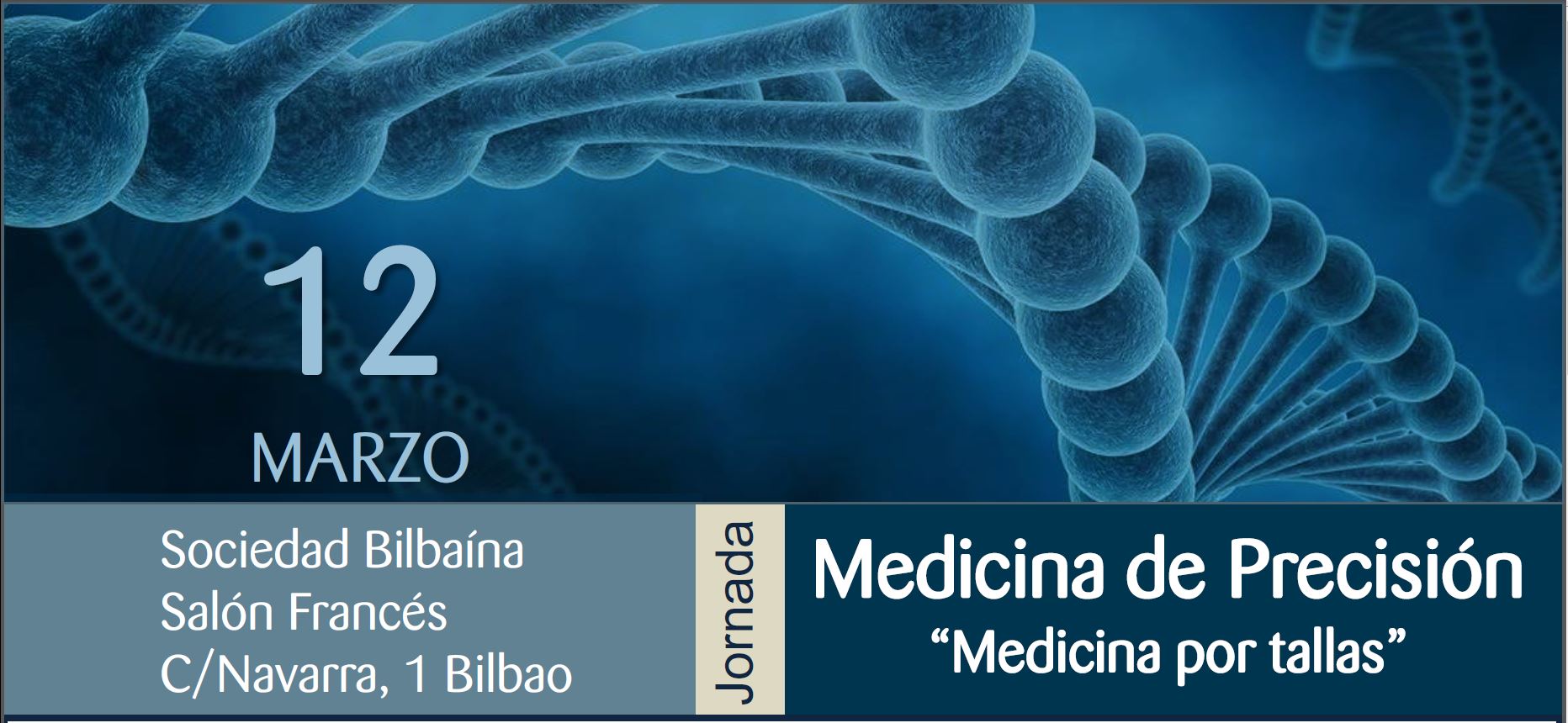 2019/02/27
Precision Medicine. "Sized medicine"
The workshop entitled "Precision Medicine. Sized medicine", co-organized by CiC bioGUNE and the British Council, will take place on March 12 at the Salón Francés of the Sociedad Bilbaina.
The meeting will cover the different approaches to address persosnalized/precision medicine, including the PMI Euskadi, a novel initiative in precision medicine coordinated by Mondragon coorporation and CIC bioGUNE.
Participants:

¦ Mikel Álvarez Yeregi - Director de Desarrollo de Negocio y Relaciones Institucionales en MONDRAGON Centro de Promoción
¦ Diane Harbison - CEO DECIPHER ANALYTICS, Glasgow, Scotland
¦ Gonzalo Hernández Herrero - Director de I+D+i, FAES FARMA
¦ Andrew Wood - Lecturer at University of Exeter Medical School, Exeter, UK
¦ Urko Martínez Marigorta - Investigador Principal, CIC bioGUNE
See a large version of the first picture