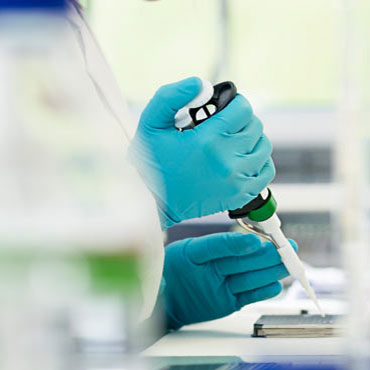 2016/09/12
New drug discovery company in the area of rare diseases
The new company, Atlas Molecular Pharma, aims to develop a technology capable of detecting molecules which stabilize proteins involved in the development of certain rare diseases
The venture capital firm CRB Inverbío, Kereon Partners and other private investors also have a participating interest in the new company
CIC bioGUNE, the venture capital firm CRB Inverbío, Kereon Partners and private investors have jointly set up the company Atlas Molecular Pharma to discover new drugs to treat various types of rare diseases of metabolic origin, such as porphyria and Creutzfeldt-Jakob disease.
The intention of this business initiative is to develop a technology platform that enables the detection of pharmacological chaperones, i.e. selective molecules capable of modifying and stabilizing enzymes involved in the development of so-called rare diseases.
As Oscar Millet, Scientific Director of Atlas Molecular Pharma and researcher at CIC bioGUNE, explains: "We know of the existence of different types of disease caused by genetic mutations that alter how an enzyme functions. If we could detect a molecule associated with that enzyme which stabilizes it, we would be able to resolve the corresponding pathology".
Headed by Nick Occleston, Atlas Molecular Pharma's particular line of work is based on developing in-house a technology that may be useful for discovering different types of molecules with pharmacological properties in the treatment of diseases such as porphyrias, congenital disorders caused by the alteration of one or another of the enzymes involved in the formation of the heme group.
Furthermore, the technology to be developed by Atlas Molecular Pharma may also be applied in the field of prion diseases, such as spongiform encephalopathies and Creutzfeldt-Jakob disease.
The product to be obtained by Atlas Molecular Pharma is essentially designed for the pharmaceutical industry, as the molecules discovered will later need to be pharmacologically tested and modified before definitively becoming a new class of drug.
The research group led by Oscar Millet has spent eight years researching into therapeutic methods to fight porphyria. Other CIC bioGUNE research groups, such as the Prion Research Laboratory led by Professor Joaquín Castilla and the group led by Professor Juan Manuel Falcón conducting cellular studies on drug candidates, are also collaborating in this business project.
About CRB Inverbío
Cross Road Biotech Inversiones Biotecnológicas (CRB Inverbío) is a venture capital management firm based in Madrid and specialised in managing technology-based innovative projects. Since 2005, CRB Inverbio has managed and invested in eleven biotechnology companies related to life science and health.
About Kereon Partners
Kereon Partners is a business group that provides investment, involvement and experience in business projects with growth potential by generating innovation in their particular business sector.