Contact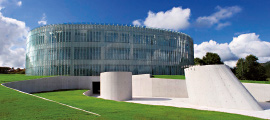 502
building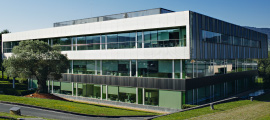 800
building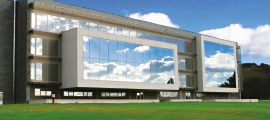 801
building
CIC bioGUNE
Asociación Centro de Investigaci&oacuten Cooperativa en Biociencias

Bizkaia Science and Technology Park bld 801 A
48160 Derio, Bizkaia
Spain
Tel.: +34 944 061 300 Fax: +34 944 061 301
E-mail: info@cicbiogune.es
We'll be glad to know about you, please fill the following form to send us a message
Responsible: CENTRO DE INVESTIGACIÓN COOPERATIVA EN BIOCIENCIAS CIC bioGUNE.
Data Procesing Purposes: To process and manage information requests, suggestions, complaints and claims made by you via the WEBSITE.
Legitimation: Candidate consent.
Data recipients: Other than situations where CIC bioGUNE is legally compelled to disclose them, your data will not be disclosed to third party entities. No international transfer of your data is envisaged.
Rights: You have right to access your data, to rectify, delete or request your portability, to restrict or object to processing in certain cases, and to withdraw your consent where desired. To exercise these rights you must write to the Head of Administration at CIC bioGUNE, at Parque Tecnológico de Bizkaia, Edificio 801 A - 48160 DERIO, or by sending an email to info@cicbiogune.es.
Aditional information: Check Privacy Policy